Our simple pricing
Upon completion of the free trial period, the Woli app is provided with a monthly subscription of €2.99 per child.
– The 30-day free trial for new users includes free virtual cards for your children to shop online.
– You can test Woli's features and enjoy the app experience!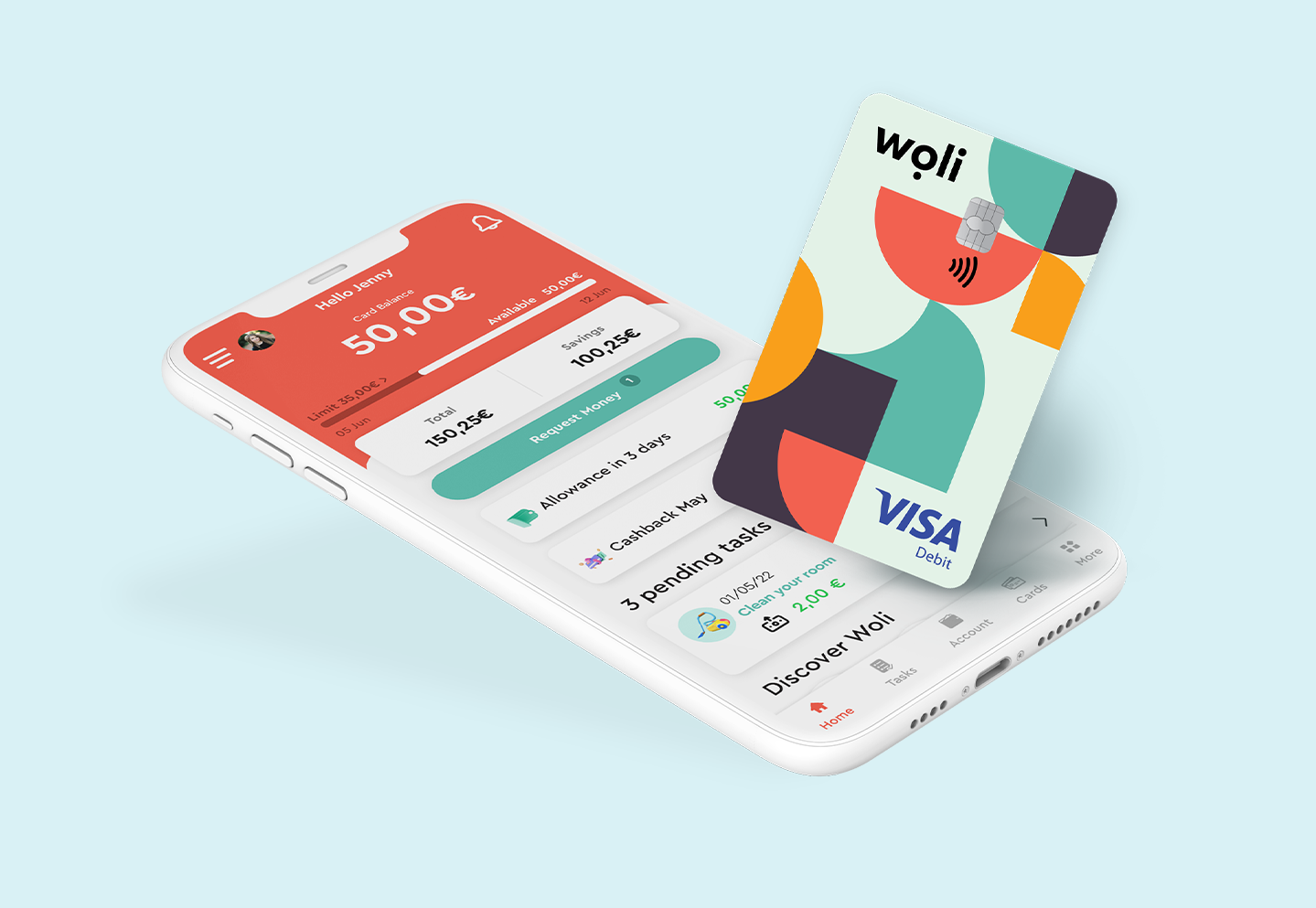 Our simple pricing plan
FREE 30-days trial
FREE Physical Card (incl. shipping)
FREE Add funds to Parent Account via bank transfer
1st monthly Τop up to Parent Account via card FREE, then 1.00€ + 0.10%
FREE Transfer money to Child
FREE Customer Support
Monthly membership per child 2.99€