Are you having difficulties in
automating pocket money?
No need for you to worry at all! The process is very simple,
just follow the steps below and auto-allowance
will be set in less than a minute!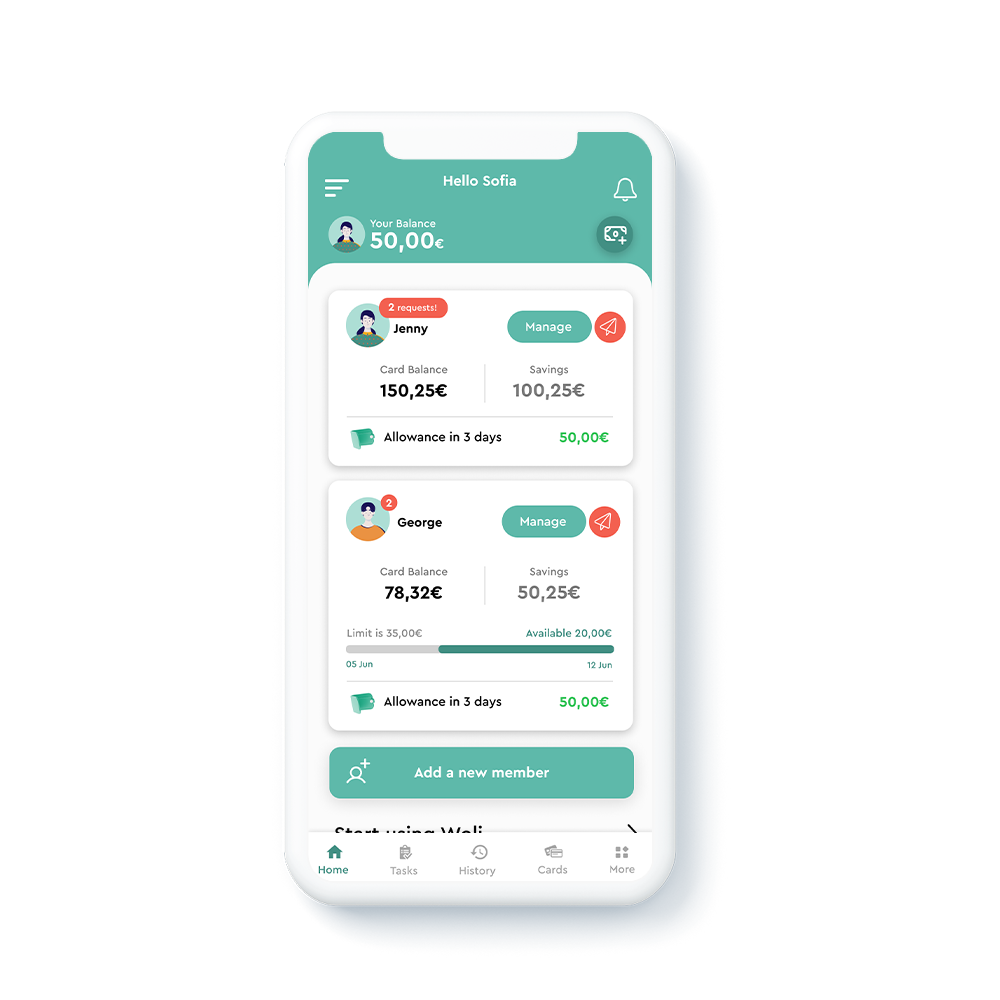 01.
Login to your Woli app acount
In case you have more than one children linked to your Woli account, the first step is to select the child you want to set the automatic pocket money for.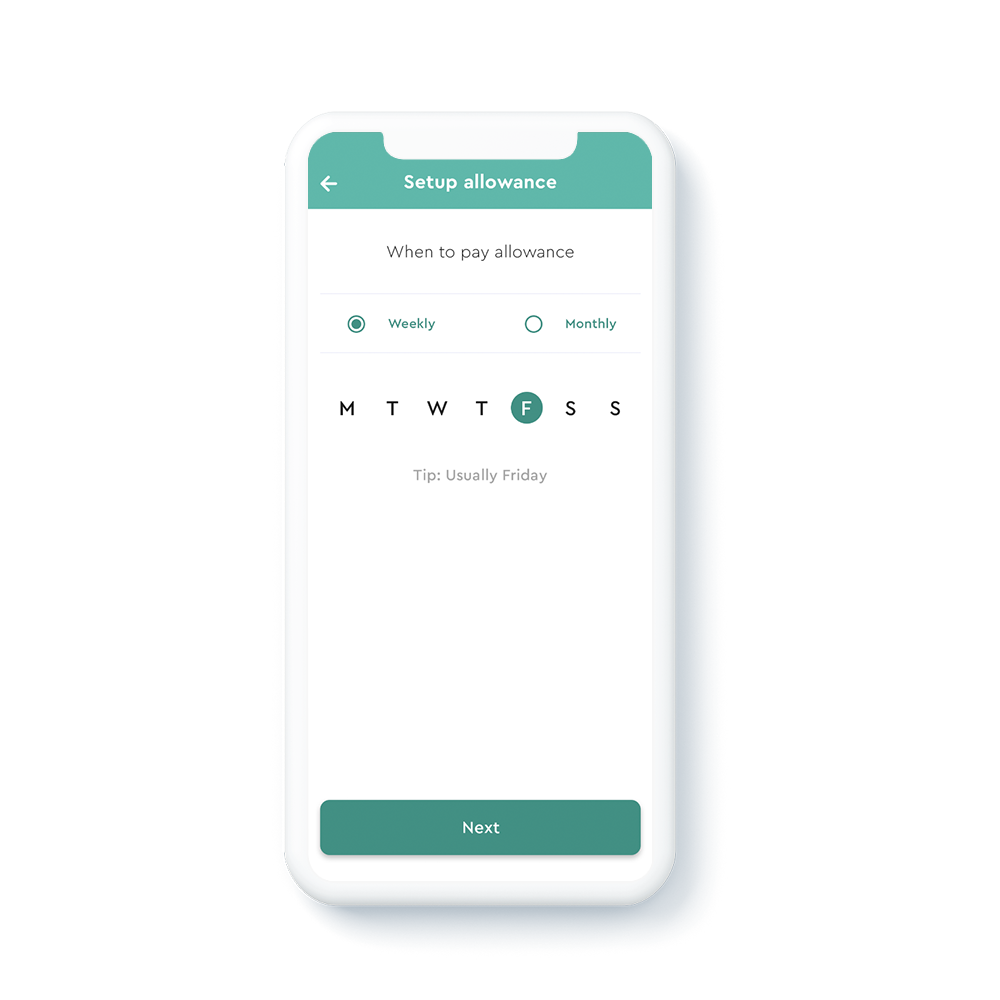 02.
Set the frequency
It's easy and straightforward. Just select if your child will be receiving the auto allowance on a weekly or monthly basis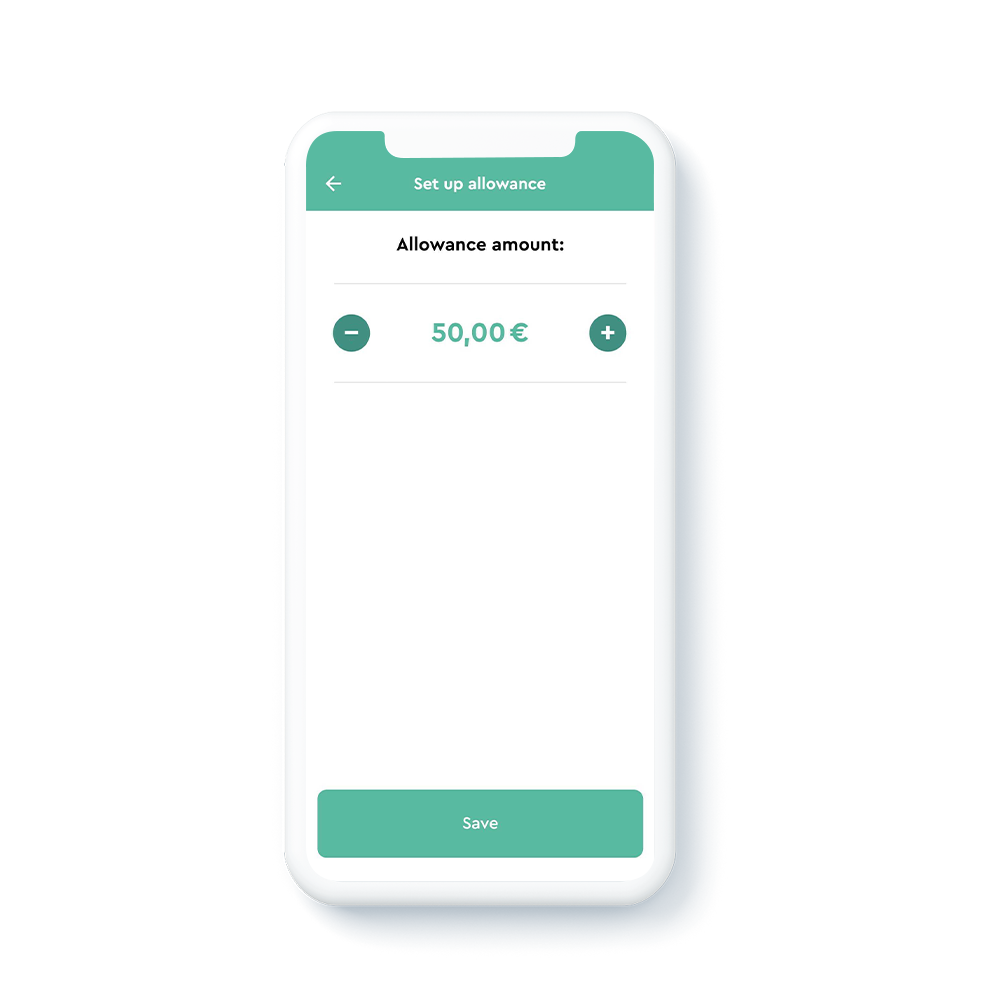 03.
Set the amount
From as low as 5 EUR to as much as you find suitable, you select the amount of money that your child will be receiving. Don't forget to save your selections and you are ready!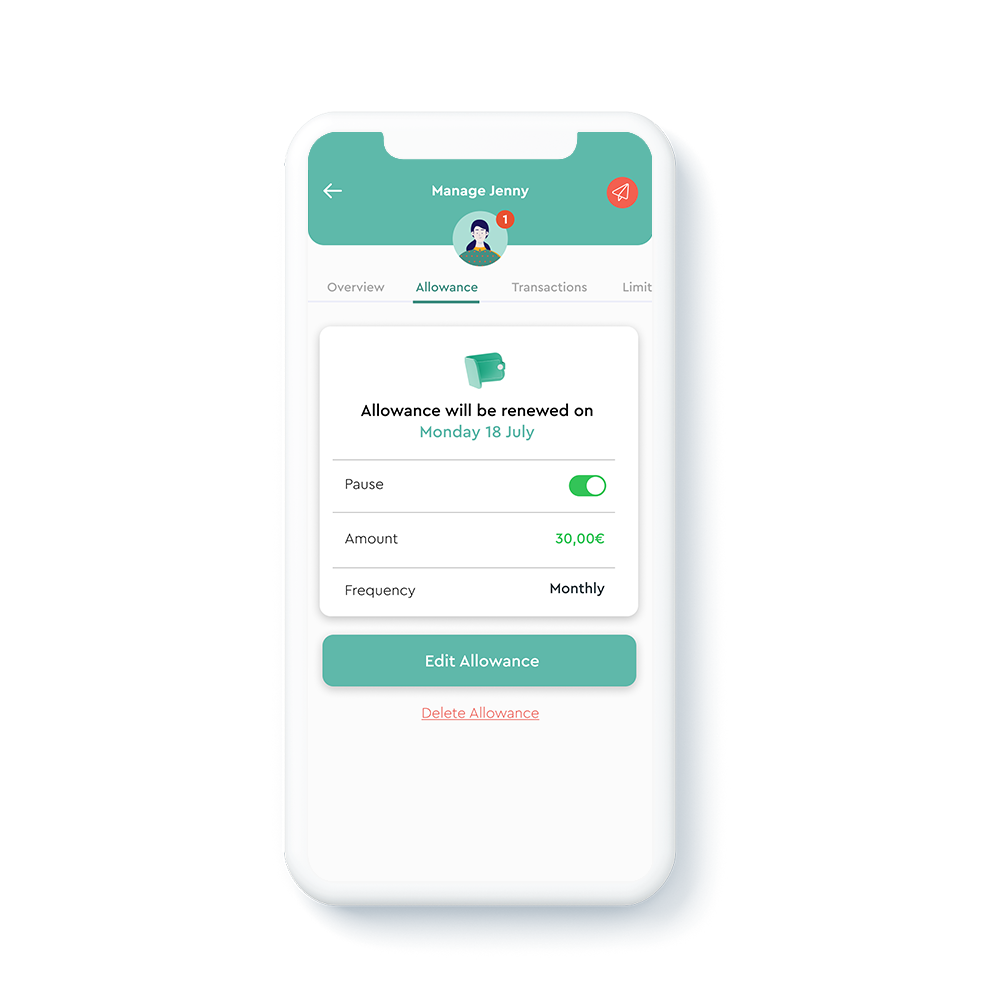 04.
Auto-Allowance is set!
Congrats, your have automated allowance. Feel free to edit it or even delete it, if you feel like :)
Safe, Secure and always there for You!
WOLI is designing a digital banking tool for kids and teens, and we are making sure that this experience is safe and secure for all family members.
We keep you and your family safe with high level of encryption and use of biometrics, One Time Passwords & security Passcodes.
We keep your money super safe! They are physically held with our partnering Electronic Money Provider in Safeguarded accounts of European Banks - as required by EU regulations.
We are committed to privacy. We will never share any of your data without your consent.
We are here to help. You can always check our HELP section for assistance. If this does not work, you can contact us via the Woli app or send us an email at hello@woli.io.