"How will my kid
receive money gifts?"
Activate the Woli Gift code of your child,
so they can receive money gifts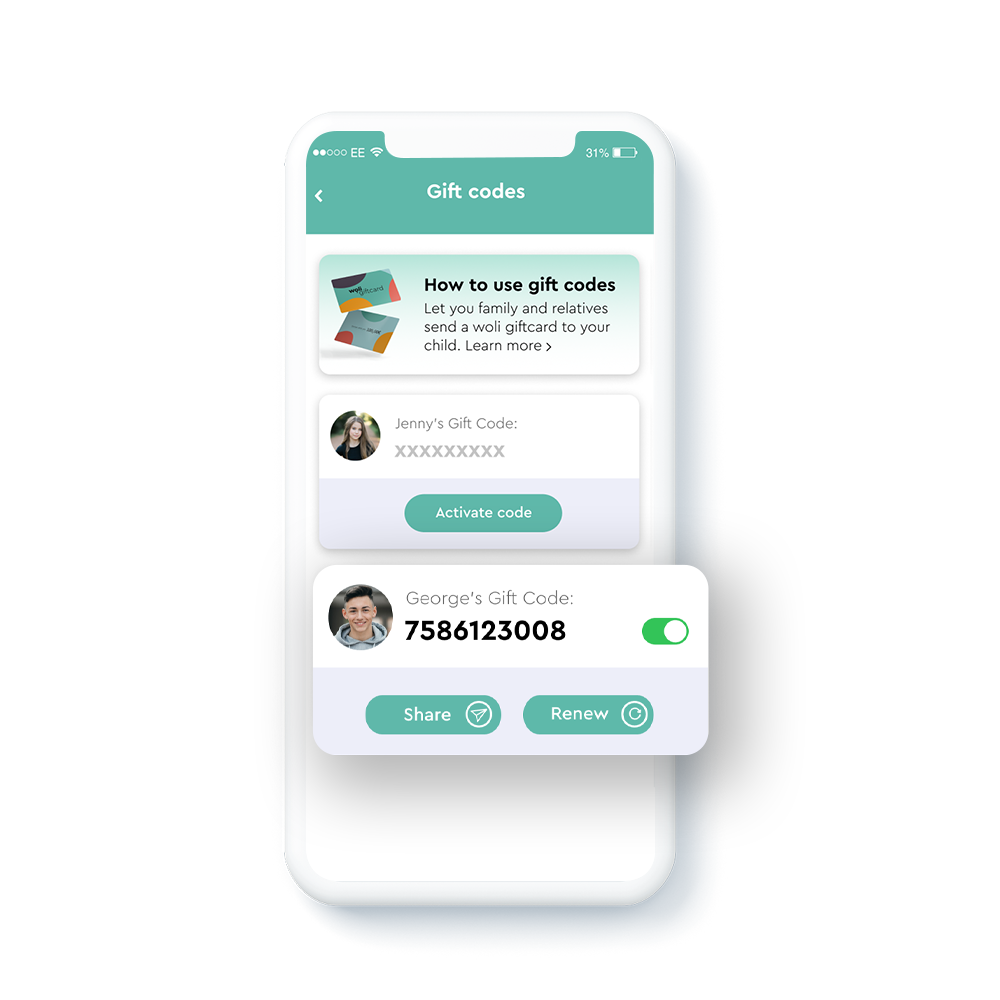 01.

Through the ''Gift Codes tab'' at Woli app, parent activates the kid's Woli code.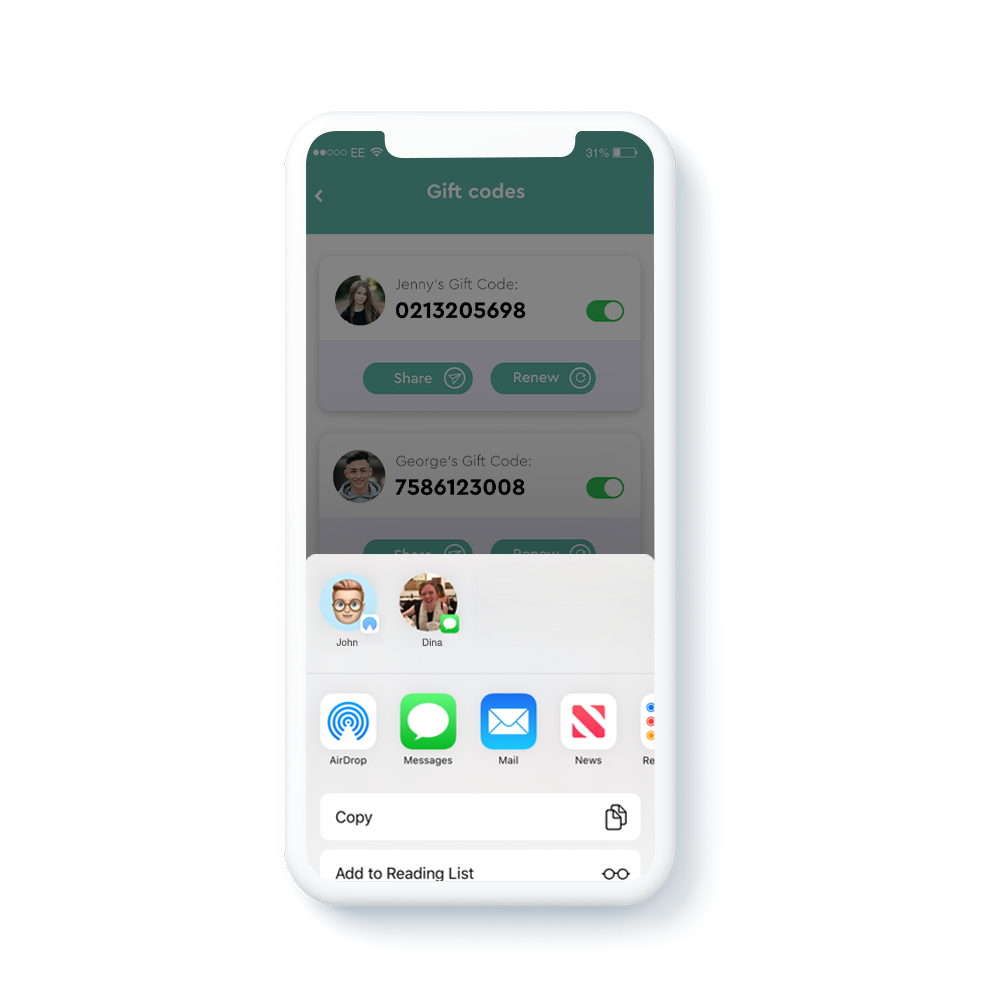 02.

The parent sends the 'gift code' to the person who wants to send a gift to the kid.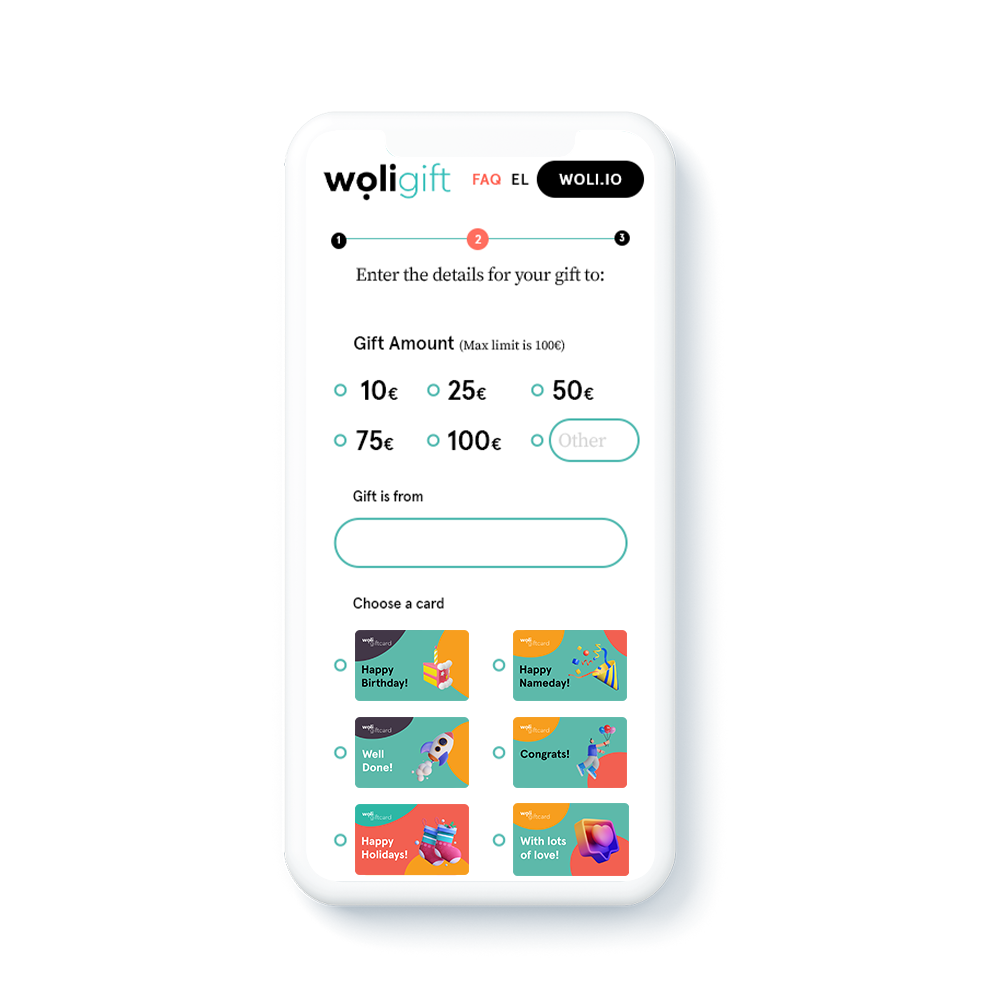 03.

The family/friend visits gift.woli.io and inputs the Woli code. The first and last name of the kid appear!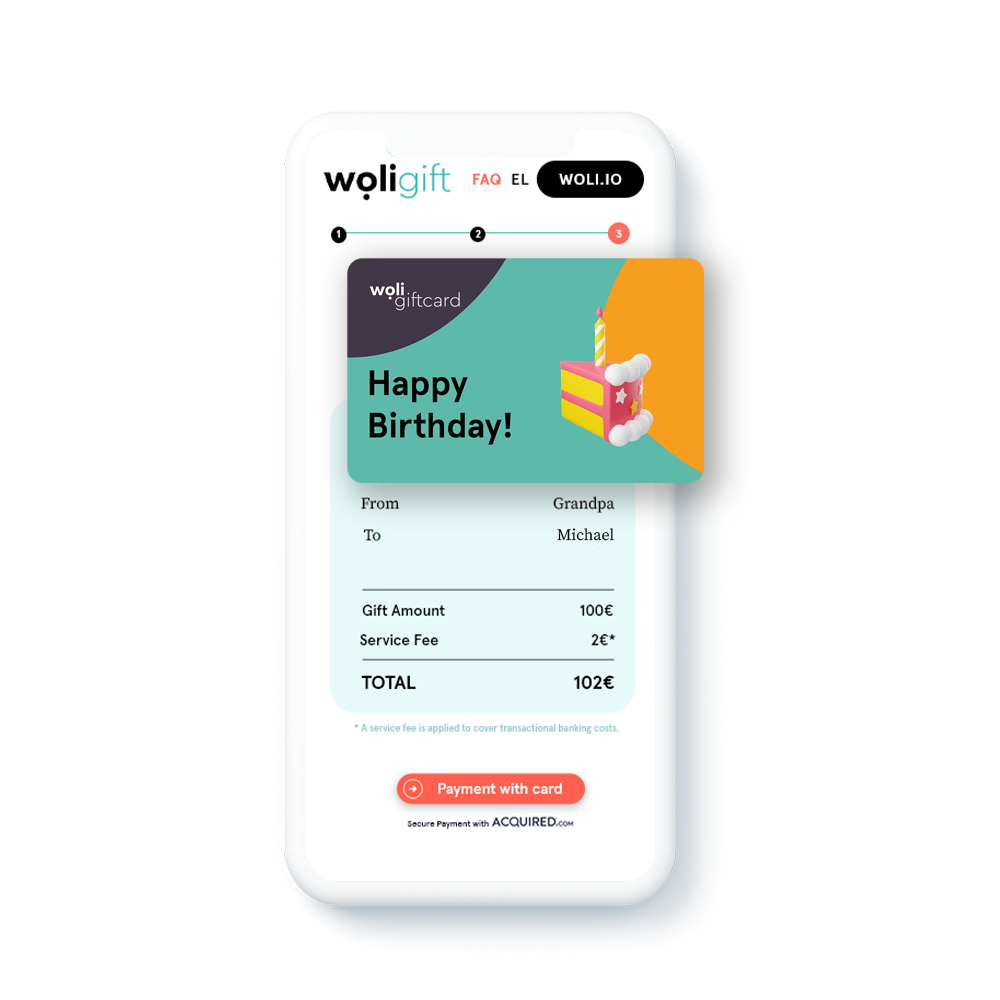 04.

Choose the amount of money that you want to send, write your wish, choose a colorful card and that's it! The child receives the woli gift!
Safe, Secure and always there for You!
WOLI is designing a digital banking tool for kids and teens, and we are making sure that this experience is safe and secure for all family members.
We keep you and your family safe with high level of encryption and use of biometrics, One Time Passwords & security Passcodes.
We keep your money super safe! They are physically held with our partnering Electronic Money Provider in Safeguarded accounts of European Banks - as required by EU regulations.
We are committed to privacy. We will never share any of your data without your consent.
We are here to help. You can always check our HELP section for assistance. If this does not work, you can contact us via the Woli app or send us an email at hello@woli.io.